March 30, 2020
Posted by:

Damian Arango

Categories:

Conferences, IAME News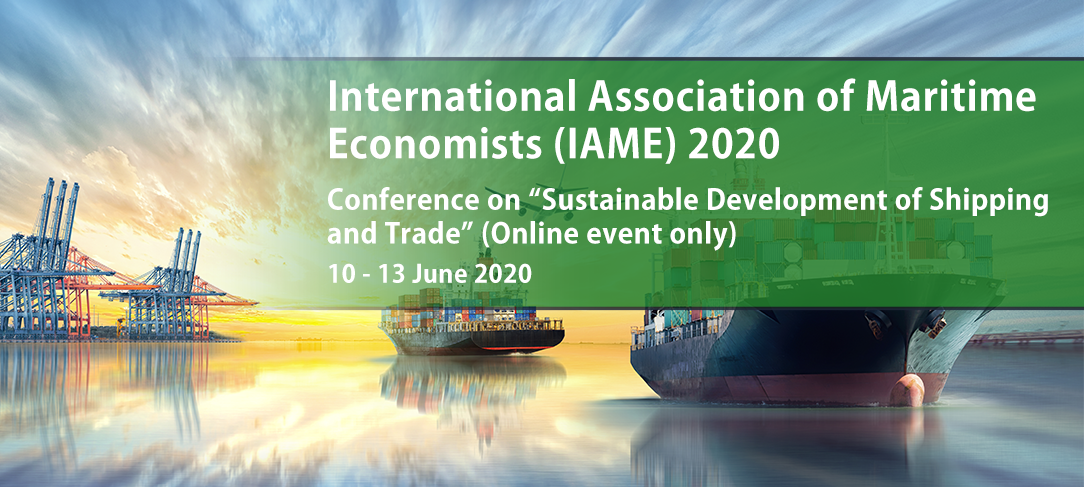 The International Association of Maritime Economists (IAME) will proceed with the organisation of the 2020 Annual Conference – IAME2020 as an on-line conference only, to take place, as scheduled, 10-13 June 2020.
In line with the above decision:
Submission of papers/extended abstracts for e-presentation is extended up and including April 15th 2020.
Registration fees for the Conference will be waived – in a move to support recent scholars facing imposed limitations to participation to international conferences.
IAME2020 attendance will remain an "IAME members event" only. You might renew membership or join IAME via membership payment to the Secretariat, while the IAME2020 Organising Committee will the next days update you on the available alternatives.
The IAME Secretariat/ Hong-Kong Organising Committee will soon provide further particulars.
The "IAME 2020 Conference goes on-line only" decision has been imposed by the pandemic and is against our wish and is imposed by the health concerns and non-essential travel bans in all different parts of the world.
The growing effects of COVID-19 around the globe had transformed the organisation of the IAME2020 conference on site at the Hong Kong Polytechnic University to an impossible mission. However, taking into account the need for continuation of IAME life; respecting the over 100 papers/extended abstracts already submitted by colleagues; not wishing to disrupt the various special issues of scientific journals that are linked to the best scientific research of the Association' s membership to be presented at IAME2020; and realising the major restrictions, limitations and uncertainties associated with the postponement of the event for a later day, the IAME Council in collaboration with the Hong-Kong Organising Committee decided that this alternative works best for the global community of maritime economists.
It is our wish that this will be a one-off scenario, and all future IAME Conferences will require (and offer the too many advantages of) physical presence.
We understand that this requires a lot of efforts on behalf of the Organising Committee. We are confident that the Hong Kong PolyU team will successfully advance this challenging task and would like to take the opportunity to thank them for all the efforts already made.
Hoping, that conditions will steadily improve and life will go soon back to normal in all places around the world, the IAME Council and me personally look forward to the participation of all IAME members in making the on-line only IAME Conference a most successful event in these challenging times.