January 30, 2018
Posted by:

Kleopatra Arapi

Category:

IAME News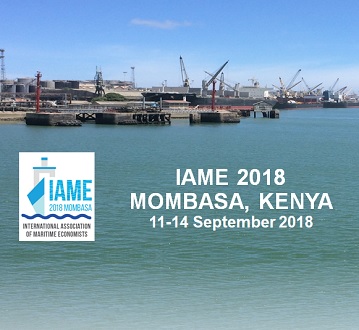 Dear IAME colleagues and friends:
Conference date changes to 11 – 14th of September!
The Local Organizing Committee, due to force majeure, has decided to move the conference one week earlier, i.e. 11th to 14th of September 2018 (instead of the week later). We sincerely hope that this does not create inconveniences at this stage, and apologize if this will complicate planning for the delegates.
The abstract submission deadline is near!
The abstract submission deadline for the IAME conference in Mombasa is set tomorrow(Wednesday, 31st of January).
Please visit https://www.conference-service.com/IAME2018/welcome.cgi to register as a submitter and upload your abstract(s)!
Any other inquiries can be sent to iame2018@vub.be, through the online form on the website www.iame2018.com or via the conference Facebook page https://www.facebook.com/IAME2018/
Looking forward to meet you in Mombasa,
On behalf of the local organizing committee,
Michaël Dooms & Martin J. Mutuku
Conference Organizers
PS Major Deadlines:
Full review track:
January 31st, 2018 Abstract submission (max. 250 words)
March 31st, 2018 Full paper submission
Extended abstracts:
March 31st, 2018 Extended abstract submission
NEW: Panel Symposia proposals
March 31st, 2018 Panel Symposium submission