January 26, 2018
Posted by:

Kleopatra Arapi

Category:

IAME News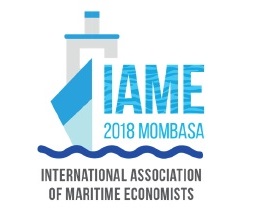 Dear IAME colleagues and friends
Abstract submission deadline is near!
The abstract submission deadline for the IAME conference in Mombasa to be held 11-14 September 2018 (new dates), is set with 5 days to go (31st of January).
Please visit https://www.conference-service.com/IAME2018/welcome.cgi to register as a submitter and upload your abstract(s)!
Any other inquiries can be sent to iame2018@vub.be, through the online form on the website www.iame2018.com or via the conference Facebook page https://www.facebook.com/IAME2018/
Registration fees have been set!
The LOC has decided to fix the registration fees and they will be published soon on the website.
2018 paying IAME members will benefit from an early bird rate of 400 USD (500 USD after 

June 15th

)
Non-IAME members will pay 500 USD as early birds (600 USD after 

June 15th

)
For scholars based in Africa, we have a special rate of 250 USD (300 USD after

June 15th

), including IAME membership for 1 year
Finally, students and emeriti will pay 125 USD (150 USD after 

June 15th

), including IAME membership for 1 year
The fees include the gala dinner for all participants, and also include for all non-members registering a 1-year full benefit membership to the Association worth 125 USD (90 GBP).
We will set up registration modules in USD, EUR and Kenyan Shilling, in order to avoid exchange rate and banking costs to the largest extent possible.
Soon, the website will be updated with other relevant information, including information on flights and logistics.
Venue has been chosen!
The conference will take place at the PrideInn Plus Paradise Resort in Shanzu, on the North Coast of Mombasa. See http://www.prideinn.co.ke/hotels/prideinn-paradise/
Attractive rates have been negotiated and will be communicated soon on the website.
Looking forward to meet you in Mombasa,
On behalf of the local organizing committee,
Michaël Dooms & Martin J. Mutuku
Conference Organizers
PS Major Deadlines:
Full review track:
January 31st, 2018 Abstract submission (max. 250 words)
March 31st, 2018 Full paper submission
Extended abstracts:
March 31st, 2018 Extended abstract submission
NEW: Panel Symposia proposals
March 31st, 2018 Panel Symposium submission