September 18, 2018
Posted by:

Damian Arango

Category:

IAME News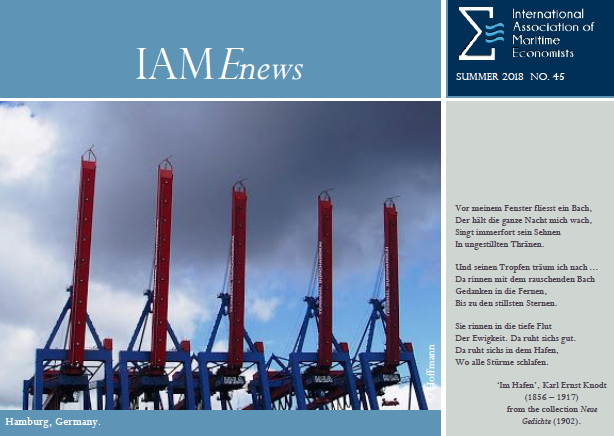 IAMENews provides feedback to the vibrant life of the Association representing scholars interested in maritime economists from all over the world.
While the IAMENews is heading to a new format, we are pleased to remind all those that missed the latest issue (Summer 2018) that you might download it visiting this link – and join a flashback to the life of IAME in recent times.
Stay tuned for the forthcoming announcements regarding the next edition of the IAMENews – reporting among others had happened during the just concluded in Mombasa Kenya IAME 2018.