February 27, 2019
Posted by:

Damian Arango

Categories:

Calls, Conferences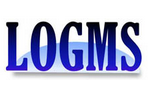 Centre of Excellence in Modelling and Simulation for Next Generation Ports, National University of Singapore Centre for Maritime Studies, National University of Singapore
Maritime Energy and Sustainable Development Centre of Excellence, Nanyang Technological University
Call for Paper: Smart Analytics for Maritime and Logistics Systems
We are pleased to invite you to attend and participate in the 9th International Conference on Logistics and Maritime Systems (LOGMS 2019), which will be held in Singapore from August 14 to 16, 2019. The goal of this conference is to provide a forum for participants from universities and industries to exchange ideas on the latest technology trends, research developments, and practical applications in maritime systems and urban logistics.
Participants are required to submit an abstract or a full paper for best paper award and give a 20-minute presentation during the conference. Topics include (but are not limited to):
Container port operations
General cargo port operations
Sea channel operations
Gate/land operations
Ocean liner operations
Shipping network design
Sea-land intermodal transport
Strategic shipping alliances
Port competition and benchmarking
Warehouse operations
Urban transportation
Supply chain modelling
Modern logistics systems
Digital transformation in maritime
Artificial intelligence in port operations and management
Simulation analytics
Simulation optimization
Digital twin
Maritime policy development and analysis
Maritime economics
Economic impact of international maritime Policy
Maritime energy and emission
Maritime sustainability and environment
Security and safety
Inventory planning
Find more at www.logms2019.org
Important dates:
Deadline for abstract submission: 15th Apr 2019
Deadline for full paper submission (Best Paper Competition): 30th Apr 2019
Notification of acceptance: 15th May 2019
Deadline for early bird registration: 15th June 2019
 

Submission Format

Abstracts with a maximum length of 300 words or Full paper not more than 6 pages should be submitted with our special template via online portal. There will be a best paper award which will be evaluated among full paper submissions. For more information, please click the link below:

http://www.logms2019.org/Authors_information.html

We plan to invite good papers to submit to a special issue. Further details will be updated in the website: www.logms2019.org.

Please drop us an email at isebox14@nus.edu.sg for any queries.