March 6, 2017
Posted by:

Kleopatra Arapi

Category:

IAME News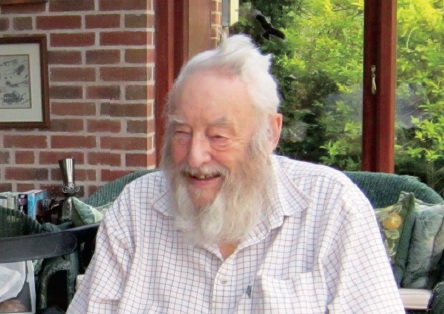 Richard Oliver Goss was born on 4 October 1929. He was educated at Christ's college, Finchley, London; HMS Worcester, Greenhithe, Kent; and King's College Cambridge. He joined the Merchant Navy serving as Cadet, Third, Second and Chief Officer from 1947 – 1955 and became a Master Mariner in 1956. He was awarded the academic degree qualifications of BA in 1958, MA in 1961 and PhD in 1979. After obtaining his first degree he was employed in the Head Office of the New Zealand Shipping Company from 1958 -1963 before joining the British Civil Service as an Economic Consultant at the Ministry of Transport (1963-64). Over the next seventeen years his career progressed through appointments as Economic Adviser (1964-67) and Senior Economic Adviser (1967 – 74) dealing with shipping and civil aviation, to ultimately becoming Under –Secretary at the Department of Industry and Trade from 1974 to 1980.  During the period 1967 -1970 he was the Economic Adviser to the Committee of Inquiry into Shipping (the Rochdale Committee) and this work fuelled his interest in maritime economics.
He left the government service in 1980 and became a Professor of Maritime Economics at UWIST (the University of Wales Institute of Science and Technology – subsequently Cardiff  University) where he remained until retirement in 1995. The term "maritime economics" possibly originated in the mid-1960s and perhaps did so because of works by Sturmey (British Shipping and World Competition) and Thorburn (Supply and Demand of Water Transport) published in 1962. The choice of the word "maritime" instead of "shipping" was both deliberate and significant since it allowed for the inclusion of seaports. Whilst still a civil servant Goss had won a Churchill Scholarship to study the organisational structure of ports in different parts of the world and he was one of the originators of the distinction between service ports, tool ports and landlord ports. As an academic he was free to pursue his interests in shipping and ports. He became interested in port finances, the distortionary effects of subsidies, and the existence of economic rents in supply chains. IAME members and students of maritime economics will be very familiar with his many publications and especially the books Studies in Maritime Economics (1968) and Advances in Maritime Economics (1977) as well as A Comparative Study of Seaport Management and Administration (1979). For many these publications were the origin of knowledge and interest in this field of research. He produced numerous papers in academic journals and presented regularly at conferences. He liked to travel and would give guest lectures at universities, research centres and professional institutions. He taught both undergraduate and post graduate students at Cardiff University and also supervised PhD students, including several of today's eminent maritime and port economists, who recall him as a helpful mentor who was generous with his time. This is a view shared by many academics and researchers.
All maritime economists will appreciate that if it had not been for Richard Goss' vision, energy and commitment the International Association of Maritime Economists would not have come into existence. Founded in 1992 as a small venture it has developed into a truly international organisation and it took a special person to form such an organisation from a small global network of individuals.
His entry in Who's Who 2016 details some of his other affiliations, achievements and awards. To mention just a few:  he was a founder member of the Nautical Institute; he was a member and served on the Council for some time of the Royal Institute of Naval Architects (1969 – 2002);  he was the first President of IAME (1992-94); he was Editor-in- Chief of Maritime Policy and Management (1985-1993); he was awarded the Premio Internazionale delle  Comunicazioni Cristoforo Colombo, Genoa (1991). In 2012 he was honoured to receive (jointly with Ernst Frankel and Stromme Svendsen) the Alexander Onassis Shipping Prize, awarded every three years by Cass Business School jointly with the Onassis Foundation.
Richard Goss died peacefully on 8 February 2017 after a long period of declining health. He will be remembered for his huge contribution to the development of maritime economics and, by those who knew him personally, for his enthusiasm, his helpful nature and his good company.
Prof. Peter Marlow, Emeritus President of IAME