March 22, 2017
Posted by:

Kleopatra Arapi

Category:

Publications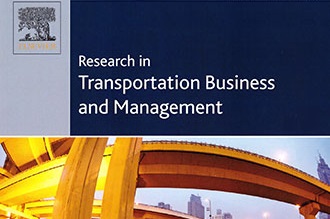 Research in Transportation Business & Management (RTBM)
Special Volume, March 2017 (Vol. 22)
Revisiting Port Governance and Port Reform: A Multi-country Examination
Edited by Mary R. Brooks, Kevin P.B. Cullinane and Athanasios A. Pallis
A wave of port reforms was observed around the globe in the 1990s and early 2000s. Although these port reforms were eclectic in both their objectives and the forms they took, they did share a common context in terms of a dynamic world economy characterized by a revitalized globalization of production and consumption, consequent burgeoning growth in maritime trade and, more specifically, booming demand for container transport and its supporting infrastructure provided by container ports and terminal operators. The complexity and variation in port policies, governance models and resulting outcomes proliferated across the international arena.
By 2017, the port reform timeline has moved on, with some countries having implemented no reforms at all, others having achieved significant improvements in performance and yet others rethinking what they have done.
Scholars studying port economics, management and policy in 25 different countries reflect and revisit port governance developments in a special volume of the scholarly Journal Research in Transport Business and Management.
For more information on the special volume, please follow this link.