September 5, 2018
Posted by:

Damian Arango

Categories:

Calls, Publications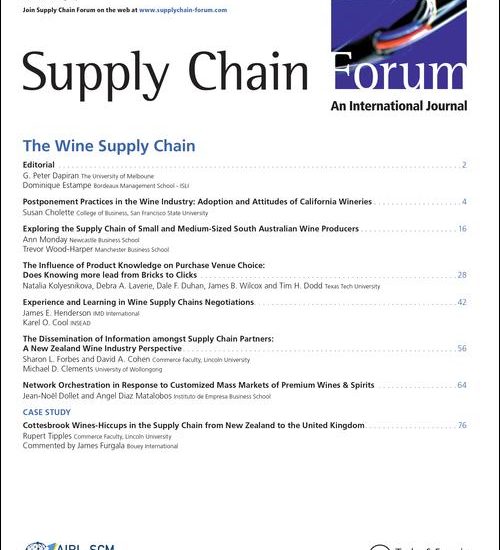 Container shipping companies are struggling to restore margins since the financial crisis of 2008. There are many reasons for this situation, in particular related to the general overcapacity due to a slowdown in demand and to investment in larger vessels, combined with the end of shipping conference systems in Europe that have put downward pressure on freight rates. Confronted with this new market configuration, liner shipping companies have set up new strategies aiming at increasing their operational excellence and at providing differentiated services to retain or attract new customers. This translated into a new wave of investments, in mergers and acquisitions, in mega strategic alliances, and in a trend toward more energy efficient systems or toward the digitalization of maritime supply chains in order to provide more efficient intermodal and door-to-door services.
This Special Issue on new business models in container shipping and intermodal services aims to examine some of these new strategies, consider their potential outcomes and provide insights into future strategies that could emerge. Submissions addressing these issues may include but are not restricted to the following topics:
Identifying and evaluating new business models in container shipping and intermodal services
Incorporating intermodal and port services into maritime supply chains
How strategic alliances improve maritime supply chain efficiency
Theoretical analysis of new business models (e.g. transaction cost theory, resource-based view)
Policy and regulatory responses to new business models
The impact of new business models on end customers
Environmental excellence in container shipping and intermodal services
Digitalizing maritime supply chains
Submission instructions
Submissions will be subject to a double-blind peer review process. On line submissions to Supply Chain Forum: an International Journal are made using ScholarOne Manuscripts, the online submission and peer review system.
Registration and access is available at http://mc04.manuscriptcentral.com/scfij
Publication schedule
The deadline for submissions of full papers: December 1st, 2018
Notification of final acceptance for publication: June 1st, 2019
The special issue is expected to appear in September 2019
Editorial information
Guest Editor: Pierre Cariou, Senior Professor in Maritime and Port Economics, KEDGE BS, Bordeaux Campus (pierre.cariou@kedgebs.com)
Guest Editor: Jason Monios , Associate Professor in Maritime Logistics, KEDGE BS, Marseille Campus (jason.monios@kedgebs.com)
Find more information here.